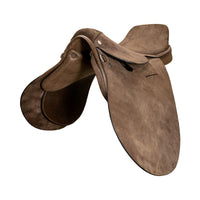 Pro Suede Saddle
This is a real high quality heavy duty Argentine crafted saddle.
· Super comfortable.
· 9 layers of special wood Saddle tree.
· Hand made wool felt and latex rubber padding.
· Custom made stainless steel dee ring and/or Buffalo billets.
. Premium top exclusive DOS BANDERAS SUEDE.
VIEW PRODUCT
A LIFESTYLE CHOICE
Our grandfather started playing polo in 1910 and since then, four family generations have played polo and soon the fifth generation will be on the field.
Off the field, 124 years of Polo in the family allow Dos Banderas to understand that polo is a lifestyle choice, a unique passion and a culture that needs to be preserved and continuously optimized.
VISIT OUR CATALOG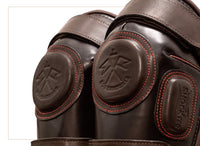 TOP QUALITY PRODUCTS
From beginners to professionals, we provide the best equipment available with a philosophy focused on top quality and maximum performance for polo players.
VISIT OUR CATALOG
WORLDWIDE SHIPPING
Let's talk by whatsapp to coordinate your best options.